We are the Solutions Professionals
Xcid Global Solutions Limited was incorporated with primary purpose of providing technically feasible, value adding solutions that will make our clients more profitable. We are registered with Department of Petroleum Resources [DPR], NCDMB and pre-qualified by NAPIMS-NIPEX to provide services to the Nigerian Oil and Gas Industry. We pack a punch of valuable experience to meet your petroleum and production engineering needs. Our Specialists have worked for major international Service company and Operators. We have seen a lot when you combine the available experience. This is what we promise to make available to you.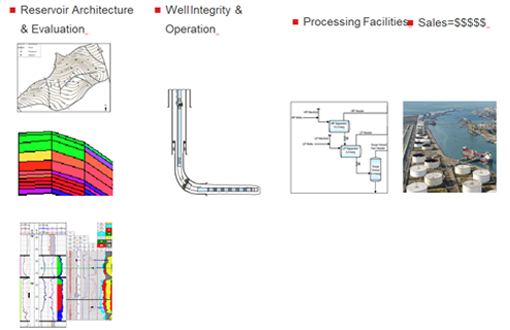 To deliver top class petroleum / production engineering solutions and services to the oil and gas industry in a safe and respectful manner with technically competent staff.
To be one of the leading petroleum / production engineering solutions and services provider in Nigeria and rest of Africa.
Our team is an integrated team of the core disciplines that makes up Petroleum Engineering; Reservoir Engineering, Production Engineering, Petrophysics and Production Geology. Our core team are:
Kayode Ayeni
Seyi Odegbesan
David Oluwajuyigbe
Dominic Anamali
Authenticity
Integrity
Respect Others
Technical leadership
Collaboration
Research support
Health, Safety and Environment considerations shall be the topmost priority of the company. This is to ensure that our staff, Clients, third parties and the environment comes to no harm as a result of our operations. We will embed safety to people and equipment in our recommended solutions.
Our staff shall be trained to identify potential hazards in own office or client's facilities, report, intervene and follow up to ensure removal or mitigations of such. Staff overall wellness shall be our goal by caring for personal health.
We will care for the environment by offering environmentally friendly proposals.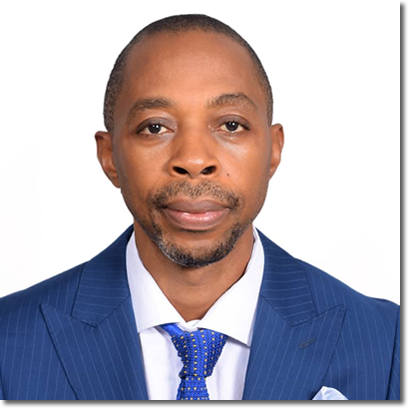 Chemical Engineering graduate from University of Lagos. Member, Society of Petroleum Engineers (Past NAICE conference chair, Section Chair). 27 years experience in the oil and gas industry with Shell Nigeria and a major international service company. Global training and work experience covering Coiled tubing, Cementing, Sand control, Slickline, well integrity, wells, and reservoir performance reviews, petroleum engineering discipline integration, rigless and rig opportunities identification and maturation, field development studies conceptualization and maturation. Best course participants in Halliburton Specialty Services training in Montrose, Scotland Best Technical Paper/Presenter in NAICE 2004 Led a Shell Nigeria Field Management Team to realize 10,000 bopd oil gain through rigless activities. Led a team of 21 Petroleum Engineers as Field Development & Execution Leader to execute drilling of 2 gas appraisal wells, 2 oil wells, and 4 workovers. Specialities includes wells modelling, well integrity, production enhancement techniques, sand control design and execution, multi-discipline subsurface integration, artificial lift design and optimisation.
Mechanical Engineering graduate from the University of Lagos, Nigeria. Member, of Society of Professional Well Log Analysts (SPWLA) & Society of Petroleum Engineers (SPE). 27 years of Exploration & Production (E&P) technical experience with strong background in Petrophysics working in SPDC. Key achievements include Planning and delivery of new Wells, Supervision of well site/Field Operations, integrated wells/reservoir modeling and production optimization studies for partially appraised and major oil and gas producing fields like the Gbaran-Ubie node, Nembe Creek and Utorogu located onshore of Niger Delta area. Specialties include: Well, Reservoir and Facility Management, Field Development Planning/execution, Formation Evaluation, Well log Data management, Competence development of Young Technical professionals and Stakeholders interface management.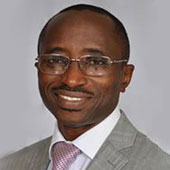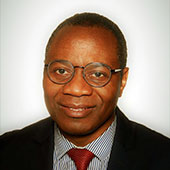 Masters degree in Petroleum Engineering from the University of Ibadan and a doctoral degree in Leadership from Midwestern Seminary Kansas City Missouri USA. 28 years of work experience in the oil and gas industry with NNPC, Chevron, and Shell Upstream International in Qatar, Netherlands, Nigeria, and the USA Collaborated with other engineers and geoscientists, providing reservoir technical analysis to support frontier basin exploration to producing asset acquisition, business stewardship and investments as a senior reservoir engineer Managed several projects with budgets more than USD 500million, for example in one of such projects Qatar Pearl GTL, helped the company to save more than USD 200 million in project cost. Coordinated annual and periodic quarterly bookings of corporate reserves of more than 2.5 billion bbl. Business planning for several years, particularly between 2013-2016, conducted business strategy reviews and help produced guidelines for Shell upstream global business plan Specialties include Reserves estimation, reporting and management, Dynamic Reservoir modeling & analysis, Business planning, and portfolio optimization, Opportunity identification and maturation., Development well proposal and planning and Asset Management (WRFM)
Graduate of Engineering from the University of Benin, Benin City, Nigeria. and a Masters degree in Management from the Assumption University of Thailand. Member of Society of Petroleum Engineers, Nigerian Society of Engineers, and a Provisional Licensee (Engineering) with The Association of Professional Engineers and Geoscientists of Alberta (APEGA), Canada. 27 years of work experience in the oil and gas industry with Chevron (Nigeria & Thailand) in E&P- and a major international service company. Global training and work experience covering cementing, stimulation, sand control, Slickline, coiled tubing operations, in offshore and onshore environments, drilling operations, well design and operational excellence HSE (Health, Safety & Environment), Efficiency and Reliability. Outstanding performance in "IADC Wellcap" certification tests taken in Bangkok, Thailand in Feb-2014 "Team Award" for the delivery of 2015 Nigeria Mid-Africa Business Unit's Milestone of "Agbami Phase 3 Project First Oil" ahead of schedule. Member of the team that successfully conducted the 1st subsea re-abandonment from a Jack Up rig in Chevron Asia South Business Unit in Sept-2012.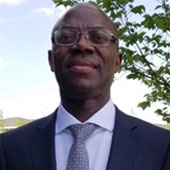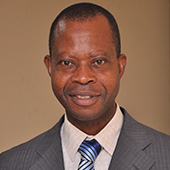 Key achievements:
First Nigerian to attain the position of a Total Drilling Engineer in Geoservices
Subject Matter Expert (SME) in MDT (RFT) analysis in NAOC/NAE between 2000 to 2006
Worked assiduously with an integrated management team that put Oyo field (OML 120) into production with production rate of 23,000bbl/d
Led the team that won an offshore oil and gas field for Masters Energy in Sierra Leone.
Casmir is a graduate of Geology and Mining (1985) from the University of Jos, Jos, Plateau State, Nigeria. He had a number of professional training programmes within and overseas. He is a member of Nigerian Association of Petroleum Explorationists (NAPE) and Nigerian Mining and Geosciences Society (NMGS) He has a total of 31 years work experience with 26 years in oil and gas industry. He worked for Geoservices Nigerian Ltd, Nigerian Agip Oil Company (NAOC), Camac Energy Ltd and Masters Energy E&P Ltd at various capacities. He spent 7 years with Geoservices Nig. Ltd as a Total Control Engineer. He ensured drilling safety; drilling performance/hydraulic optimization and continuous data collation. Participated in successful development of most of Total, Agip, Chevron and Mobil fields both onshore and offshore. The 6 years experience with NAOC was as a Senior Wellsite/Operations Geologist, working with a team of drilling and completion; petroleum engineers; reservoir engineers to ensure successful well delivery. The team successfully delivered over 20 wells. He worked for 6 years with CAMAC Energy Ltd as the Head of Operation Geology. A member of Oyo field (OML 120) integrated management team that developed and put Oyo field into production within three (3) years. The field started production in 2010 at a rate of 23,000bbl/d. He was with Masters Energy Exploration & Production Company Ltd for 6 years as the Group Business Executive, he upgraded Masters Energy Oil & Gas Ltd: a downstream company to an company E&P with the award of an offshore oil field in Sierra Leone (SL 7C-10).
We have total experience in petroleum engineering solutions, Production Engineering, Reservoir Engineering, Petrophysics, Geology whatever the challenge is from reservoir to sales point, we will get the solution for you